Fantasy Islands is the first-ever master-planned premier island community in the metaverse. With 100 unique private islands, community developments, and luxury NFTs designed for use in The Sandbox, Fantasy Islands is the ultimate escape.
On September 27, we're launching Everyrealm: Fantasy Islands Villa Tour in The Sandbox, where players can take a tour of of the Frostbitte Villa in Fantasy Islands, a stunning cliffside property that offers peaceful seclusion in the most beautiful, yet icy setting. Sign up for our Fantasy Islands mailing list and follow us on Twitter to stay updated.
---
About The Sandbox Alpha Season 3
The Sandbox has become a powerhouse in the open metaverse category. While still in early access, their Alpha Seasons are open events where players can try out new games and experiences, and potentially earn some rewards in the process!
Alpha Season 3 kicked off on August 24, 2022, and is currently in full swing. Here's everything you need to know about what The Sandbox has been up to, and how you can make the most of the current Alpha Season.
Key Highlights of Alpha Season 3
The current Alpha Season will offer up:
90+ experiences open to all players, including Fantasy Islands Alpha Quests
A dedicated Fantasy Islands experience
Dozens of hours of gameplay and quests
Daily contests, raffle draws, and a leaderboard
Rewards for owners of LAND, Avatars, or NFTs from partner collections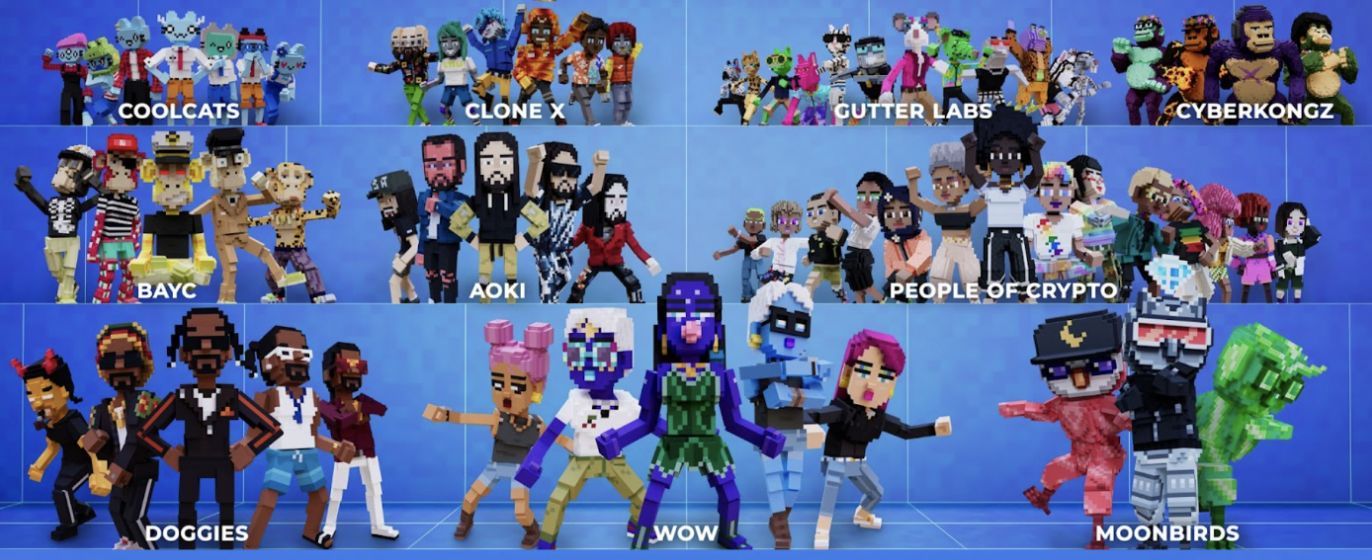 With a wide range of features, there's sure to be something for everyone. Some of the most popular metaverse brands have agreed to feature their summer content, including Atari, Steve Aoki, Snoop Dogg, World of Women, The Walking Dead, Bored Ape Yacht Club, Care Bears, and The Smurfs. Experiences are going to be both solo and multiplayer.
As Sebastien Borget, co-founder and COO, puts it, "…Together with the most creative and engaged Web3 communities, we have a chance to define open metaverse culture and shape the future of our social interactions."
There will be a whopping 140,000+ 'voxelized' 3D avatars to choose from, including those of the most coveted NFT (PFP) collections that can 'play' in The Sandbox Alpha Season 3 (think 3D versions of BAYC, CloneX, and World of Women pieces).
Other experiences will be created by Game Jams, independent creators, as well as The Sandbox itself, supported by its Game Maker Fund. The platform is also generously rewarding its supporters with SAND. NFT collectors, avatar, and LAND owners, and Alpha Pass holders can receive receive payouts of 30 to 500 SAND by engaging with the current Alpha Season.
Further, the top-ranking players in the leaderboard will win 1.5 M SAND. Complete quests in the Alpha Experience where you can earn 'Ethos Points' (EPs) and compete with other players on the leaderboard.
Exploring The Sandbox
If you're intrigued, why not explore the season for yourself? Access and playing is open to all users for free, and you can register here.

Log on to the website; you'll need to connect your crypto wallet. To prevent multi-accounting and cheating, Sandbox Alpha requires you to complete a KYC - so you'll need a couple of extra minutes to sign up. Customize your avatar, and you're good to go.
We'll see you there!
A Quick Note on Security
At Everyrealm, we want to remind you to always put security first in your metaverse journey. If you're using a crypto wallet to get the full Alpha Season experience, make sure to be extra careful when clicking any links, even those from trusted accounts.
Unfortunately, even verified accounts get hacked with malicious scams from time to time. This can happen to just about anyone, so make sure to tread cautiously when you see offers for giveaways or similar NFT related promotions. If something seems too good to be true, it probably is! Always put your security first when exploring the metaverse.
---
We hope you enjoy your Alpha Season 3 experience. For more updates on Fantasy Islands, sign up for our mailing list and follow us on Twitter!