The Everyrealm Venture Fund is an investment vehicle focused exclusively on investing in metaverse gaming and infrastructure. Our strategy is to invest in the most innovative, disruptive, and forward thinking projects at the early stages of development.
---
Investing in the Future of Blockchain Gaming
We are excited to announce our investment in Mighty Bear Games, an experienced game development studio behind successful titles like Butter Royale and Disney Melee Mania. Mighty Bear's latest title in development, Mighty Action Heroes, is a multiplayer third-person battle royale inspired by popular '80s and '90s action movies.
The cross-platform battle royale will allow players to seamlessly access the same gaming account on browser and mobile. The gameplay thrusts players into missions where they earn materials for use in crafting equipment that can then be deployed in the multiplayer battle royale game mode.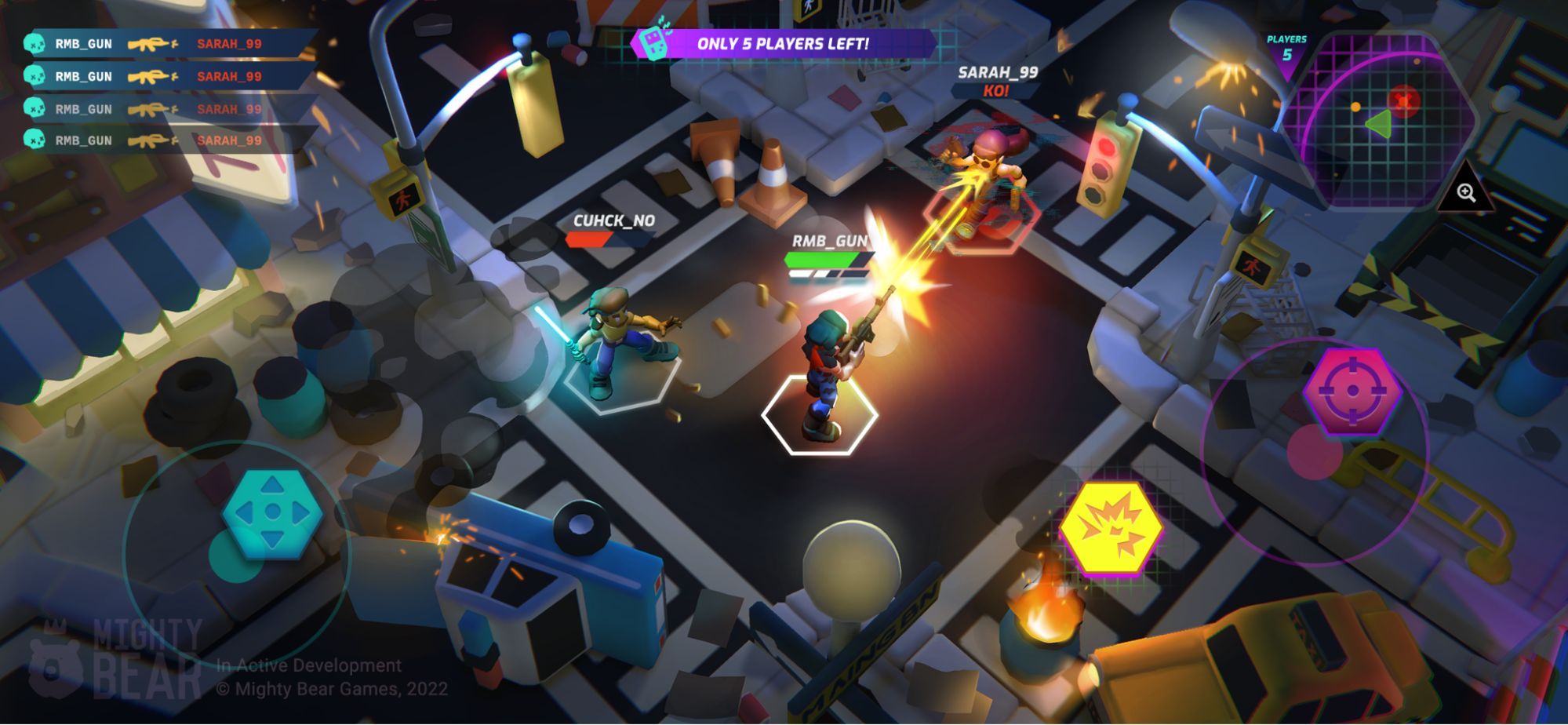 Mighty Bear's CEO, Simon Davis, has developed a strategy to implement NFTs and blockchain technology authentically within Mighty Action Heroes' game design.
"The team sees web3 gaming today being in the same spot microtransactions and free-to-play games were 10 years ago—it's still waiting for that killer app to come to fruition," says Davis. "It is our goal for Mighty Action Heroes, and the MightyNet ecosystem it sits in, to be that killer app."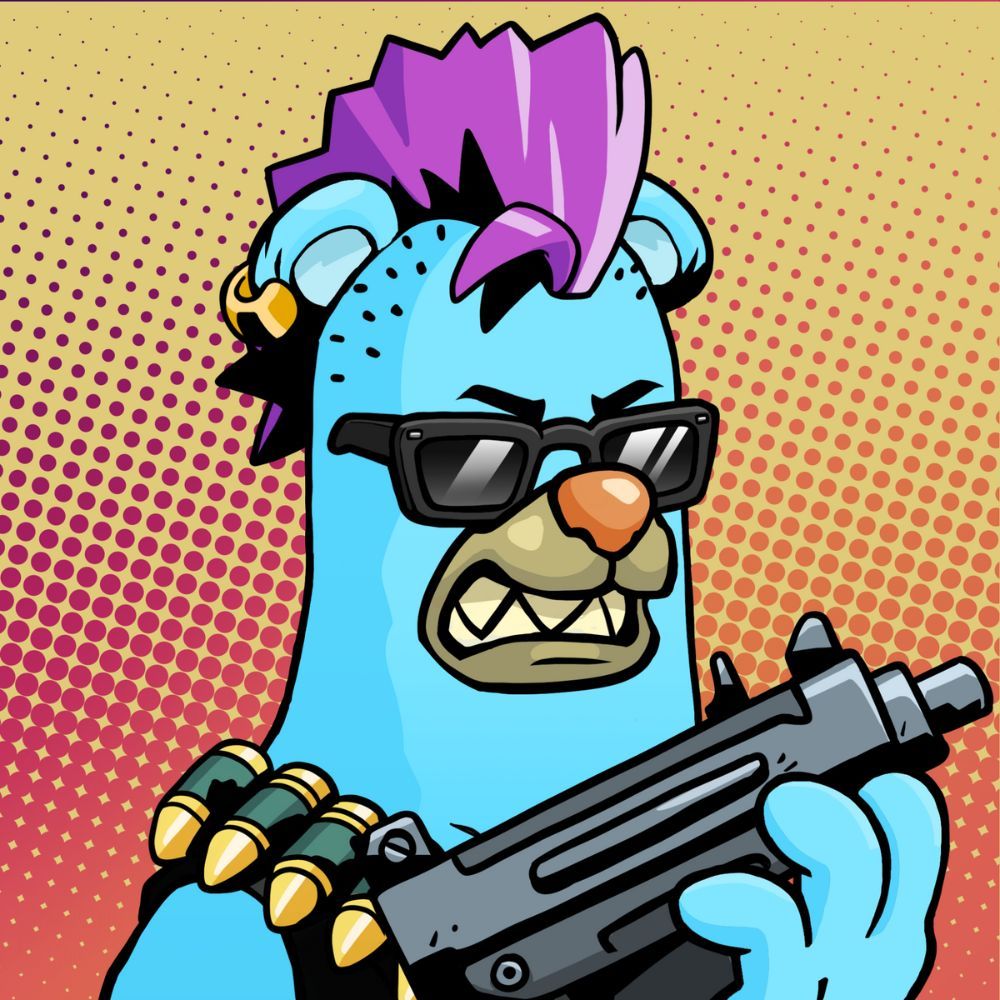 Mighty Action Heroes Genesis PFP Collection

Following the team's successful multiplatform battle royale game Butter Royale, the choice to integrate NFTs enhances a winning game development formula.
Mighty Bear Games is creating Mighty Action Heroes with a global gaming audience in mind, not just web3 natives. It has two main pillars of focus: accessible game design and thoughtful, localized partnerships.

Due to their deep knowledge of esports, we believe games like Mighty Action Heroes will attract a large and engaged user base interested in both playing and spectating.

Mighty Action Hero players will be able to engage with the game without having to think about blockchain integrations, making for a smooth onboarding experience for non-crypto-native users. Mighty Action Heroes will seek to usher in a new wave of web3 adoption.
As a cross-platform game with authentic blockchain integrations, Mighty Action Heroes may become a pioneer in web3 esports and set the bar for future games looking to attract competitive gamers.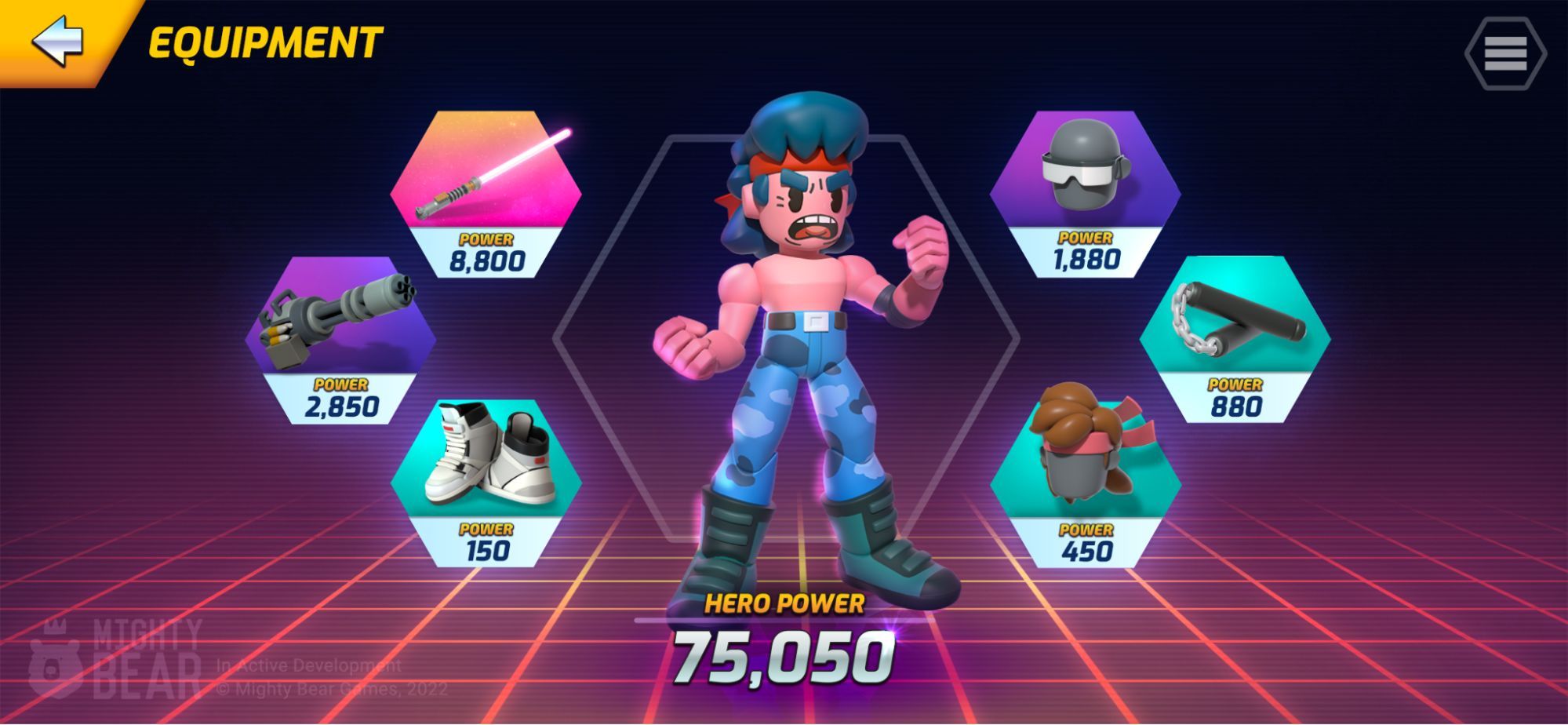 ---
Everyrealm Venture Fund's Investment Strategy
The Everyrealm Venture Fund invests in founders with a demonstrated history in game development and a command over how blockchain technology can provide additional value to a game's player base. Blockchain technology alone does not make a game more compelling, or, more engaging. We look for fun, immersive games and consider blockchain integrations only once the merits of the game itself have been proven.
Integrating blockchain technology should provide additional utility for players and not over-financialize game components that may interfere with gameplay. To engage every part of a game's player base, incentives and economics must also attract players prepared to pay-to-play, from casual players to crypto whales, without implementing pay-to-win dynamics.
---
Want to work at the intersection of gaming, venture capital, and the metaverse? Explore open positions at Mighty Bear Games here and get their latest updates on Twitter. Learn about openings at Everyrealm here.
---
Certain information contained in here has been obtained from third-party sources, including from portfolio companies of funds managed by Everyrealm Capital Management LLC ("Everyrealm"). While taken from sources believed to be reliable, Everyrealm has not independently verified such information and makes no representations about the enduring accuracy of the information or its appropriateness for a given situation. In addition, this content may include third-party advertisements; Everyrealm has not reviewed such advertisements and does not endorse any advertising content contained therein.
This content is provided for informational purposes only, and should not be relied upon as legal, business, investment, or tax advice. You should consult your own advisers as to those matters. References to any securities or digital assets are for illustrative purposes only, and do not constitute an investment recommendation or offer to provide investment advisory services. Furthermore, this content is not directed at nor intended for use by any investors or prospective investors, and may not under any circumstances be relied upon when making a decision to invest in any fund managed by Everyrealm (An offering to invest in an Everyrealm fund will be made only by the private placement memorandum, subscription agreement, and other relevant documentation of any such fund and should be read in their entirety.) Any investments or portfolio companies mentioned, referred to, or described are not representative of all investments in vehicles managed by Everyrealm, and there can be no assurance that the investments will be profitable or that other investments made in the future will have similar characteristics or results.
Charts and graphs provided within are for informational purposes solely and should not be relied upon when making any investment decision. Past performance is not indicative of future results. The content speaks only as of the date indicated. Any projections, estimates, forecasts, targets, prospects, and/or opinions expressed in these materials are subject to change without notice and may differ or be contrary to opinions expressed by others.