Interoperability is a key principle for metaverse adoption. As we travel between virtual worlds, we want to be able to bring our digital identity and assets with us.
However, the biggest games and most popular virtual worlds – think Fortnite, World of Warcraft, and Roblox – are usually closed systems that are incompatible with one another. Most games do not allow for players to exchange or carry their digital goods outside a defined area.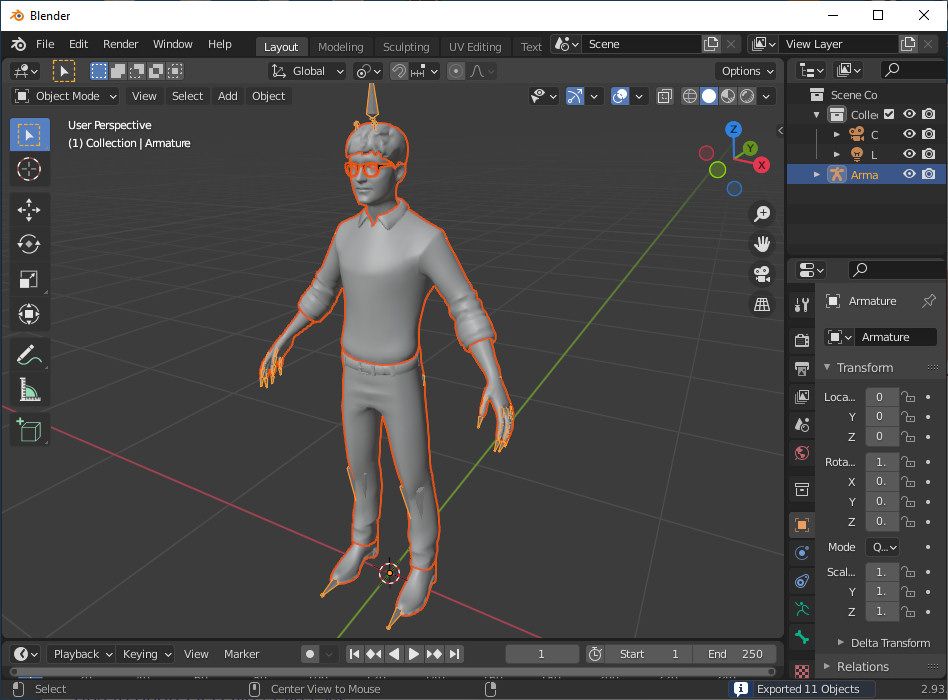 A snapshot of a Ready Player Me avatar being made in Blender
Ready Player Me is trying to change this with their no-code software tool that is built around avatar interoperability. The free platform enables the creation of custom avatars for anyone to use in any metaverse, anywhere. The avatars can be easily customized to look like the user by simply taking or uploading a photo. No technical skills are required!
Ready Player Me offers a variety of different wearables, accessories, and other customization options. You can choose from different hairstyles and facial features and take your avatar to thousands of apps and worlds within the metaverse ecosystem.
Who Created Ready Player Me?
Ready Player Me launched in 2020 as a spin-off from Wolf3D, a 3D avatar creator that began operations in 2014.

When asked what inspired them to launch a custom avatar tool before it was 'cool', co-founder and current CEO Timmu Tõke told Everyrealm, "We believed people would spend more and more time in virtual worlds over time. The desire to establish a digital identity in the form of avatars that you can take anywhere across the Internet almost felt inevitable."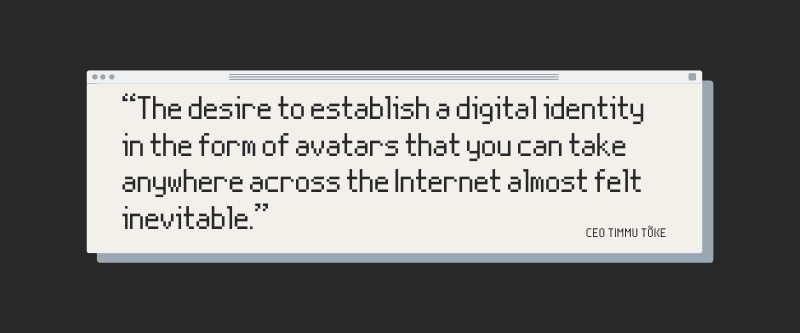 In its six years of production, Wolf3D worked with large brands like H&M and Tencent to offer their custom avatar techand compiled a database of more than 20,000 face scans, enabling them to develop an easy-to-use software tool that turns a single selfie from your phone into a "perfect" virtual avatar.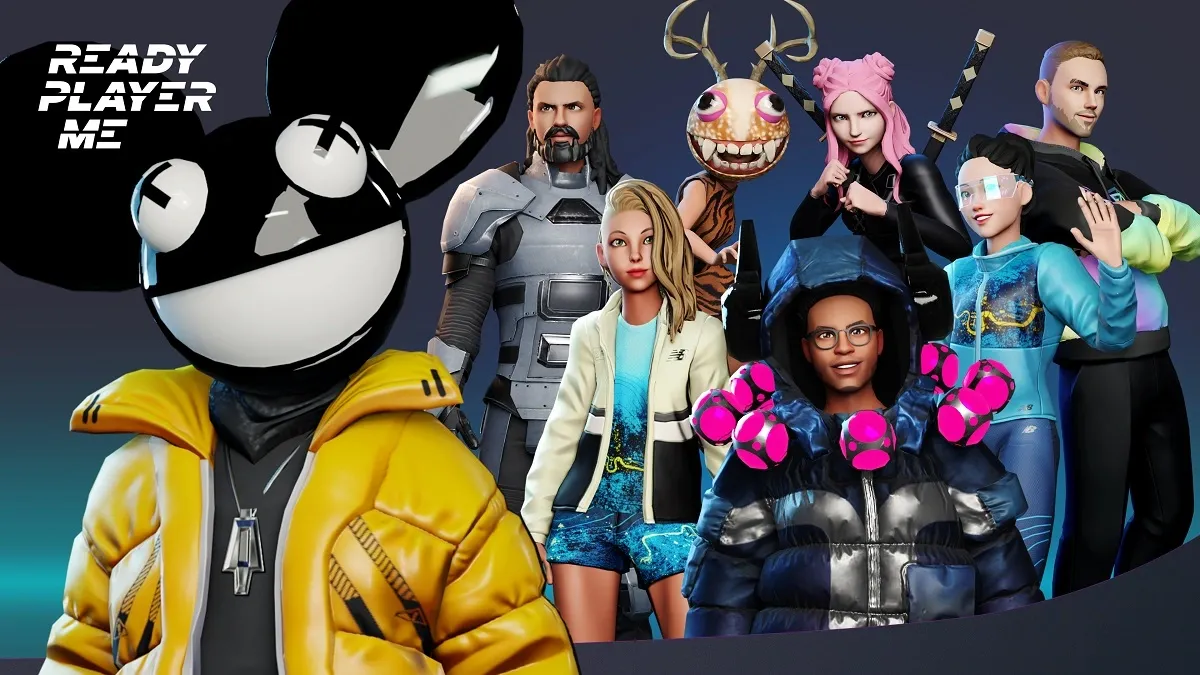 Today, Ready Player Me has more than 3,000 partners in the space and recently closed a $56 million funding round led by a16z and including investors like Justin Kan (co-founder of Twitch), and David Baszucki (co-founder of Roblox), to name a few.

Ready Player Me works with both Web2 and Web3 partners, from Adidas and Warner Brothers to Spatial[Link TBD] and Portals.
How to Create a Ready Player Me Avatar
Creating a Ready Player Me avatar is simple by design. If you know how to buy something on Amazon, you can probably figure out how to make a RPM avatar. You can head to the website and take a selfie or upload one. You can also pick a character that looks completely different and Ready Player Me will generate one for you.

After uploading your photo, Ready Player Me will populate your avatar within seconds. You can then select from customization options like nose shape, eyebrows, hairstyles, and outfits. Once your character is ready, you can always go back and change their style or outfit later.
How to Bring Your Avatar to Different Worlds
Now you have your custom avatar, great! Let's put 'em to use and go on an adventure in your favorite metaverse.

Ready Player Me works with thousands of applications within the metaverse realm, so odds are the platform you want to play in is already compatible with Ready Player Me. Just click on the list of apps and search for the application you want to play in. For the purpose of this article, we're going to focus on some popular ones.
Spatial
After creating your Ready Player Me account and avatar, navigate to the Spatial app on your web browser by clicking here. When creating your Spatial account, you should see an option to log in with Ready Player Me.

If you already have a Spatial account, you can click into your profile and hit the pencil icon to select a new avatar or go here to reach your avatar editor. You can select the "create Ready Player Me avatar" button to make your custom avatar.

Portals
Portals is a metaverse tool that allows you to create your own 3D virtual space in minutes. As an official partner, Portals integrates neatly with your Ready Player Me avatar.

To get started, visit "Downtown" and get a space! The following screen will allow you to pick a Ready Player Me avatar. Simply login to your RPM account and voila, your Ready Player Me avatar will appear in Portals!
What Makes Ready Player Me Unique?
Ready Player Me wasn't built in a day. It took the team the better half of ten years to develop an easy-to-use interface that allows millions of non-technical people to quickly generate a digital avatar that not only looks great but is also operable across different platforms. That last part truly makes Ready Player Me unique and powerful.

Time will tell how much metaverse platforms will depend on third-party tools like Ready Player Me to create avatars and other wearables. But one thing is certain: today, Ready Player Me is the market leader in custom avatar creation, and it will take a lot of time and resources to complete with their compelling and well-funded (actively developing) product experience.
What Does the Future Look Like for RPM?
Can Ready Player Me become the "connective passport for the metaverse" it strives for?
Ready Player Me is a powerful tool with many things to brag about. But it is not without its limitations. For example, the customization option is limited. Ready Player Me announced in a tweet its rollout of a new Avatar API that would enhance customization features including "body shapes, weight and height options, aging, styles, and more granular customization choices."
This added layer of customization would allow users to develop more unique avatars that can more accurately depict real-life personalities and characters. The existing Ready Player Me is very one-dimensional and recognizable, but down the road, it might be harder to compare one RPM avatar to another. Or at least that's a path they are exploring.
Ready Player Me NFTs?
As of now, Ready Player Me avatars are not NFTs, and the company shows no plans to change that. Still, we'd like to point out the recent success of Reddit's custom avatar NFT collection and make a comparison to RPM. They are both custom avatars with brand recognition, and custom avatars are non-fungible, after all. Why not put RPM avatars onchain in your wallet wherever you go?
In 2030, Ready Player Me might become the emblem of our digital identity across the web3 universe, similar to how platforms like Instagram, Twitter, and LinkedIn already depict our real-life → internet personas.
How do you want to be represented on the Internet?
---
Want to learn more about the latest developments in the metaverse and web3 gaming? Follow us on Twitter and sign up for our bi-weekly newsletter, Everyrealm Edition.