Blockchain gaming is having a moment right now.
And that's just this month.
We're seeing a shift from play-to-earn to play-for-fun. The days of prioritizing "earning" in blockchain game development are coming to an end. The 'second generation' of crypto gaming is focused on a few key principles:

Easy adoption for non-crypto native users
Fostering community and user generated content
Investing in high-quality graphics
Making games that are actually fun to play
And with fresh funding entering the space, the future of blockchain gaming is looking bright. To help you get up to speed, we put together a watch list of 5 blockchain games to follow as we head into 2023 (plus a 6th at the bottom of this email only for premium subscribers).
---
1. Big Time
With multiplayer RPG Big Time, the team wants to produce a second-generation crypto game that provides more than 2D experiences of play-to-earn titles.
Revolving Games is building free-to-access AAA titles. They don't believe every game should implement NFTs, and the ones that do should focus on the game experience and not on monetization.
2. Guild of Guardians
Ubisoft backed Guild of Guardians agrees; it's free to play with 300,000 players already on the waitlist. The Diablo and Dungeons & Dragons inspired game incorporates NFTs for genuine ownership of in-game assets. "This is the beginning of much more collaboration between the traditional gaming world and blockchain games," claims Director Derek Lau.
3. Mighty Action Heroes
Mighty Bear Games is creating Mighty Action Heroes – a web3 game that's "novel, fair and thoughtful." The multiplayer battle royale intends to bring back the fun and imaginative gameplay that traditional gamers expect. The team has a strong track record including partnerships with Apple and Disney. They previously released Butter Royale and Disney Melee Mania on the Apple Arcade.
4. Ev.io
In Ev.io, Addictive Games' most popular game on Solana (and the most played crypto game today), players defeat opponents using sci-fi themed weapons to earn "e" tokens they can exchange at a flat rate of $5 for 10,000e. The smooth, sleek gameplay has notes of past hit franchises like Halo and Quake. The game is known for its low-friction onboarding process – where players don't need an account or any exposure to crypto to hop in and start blasting.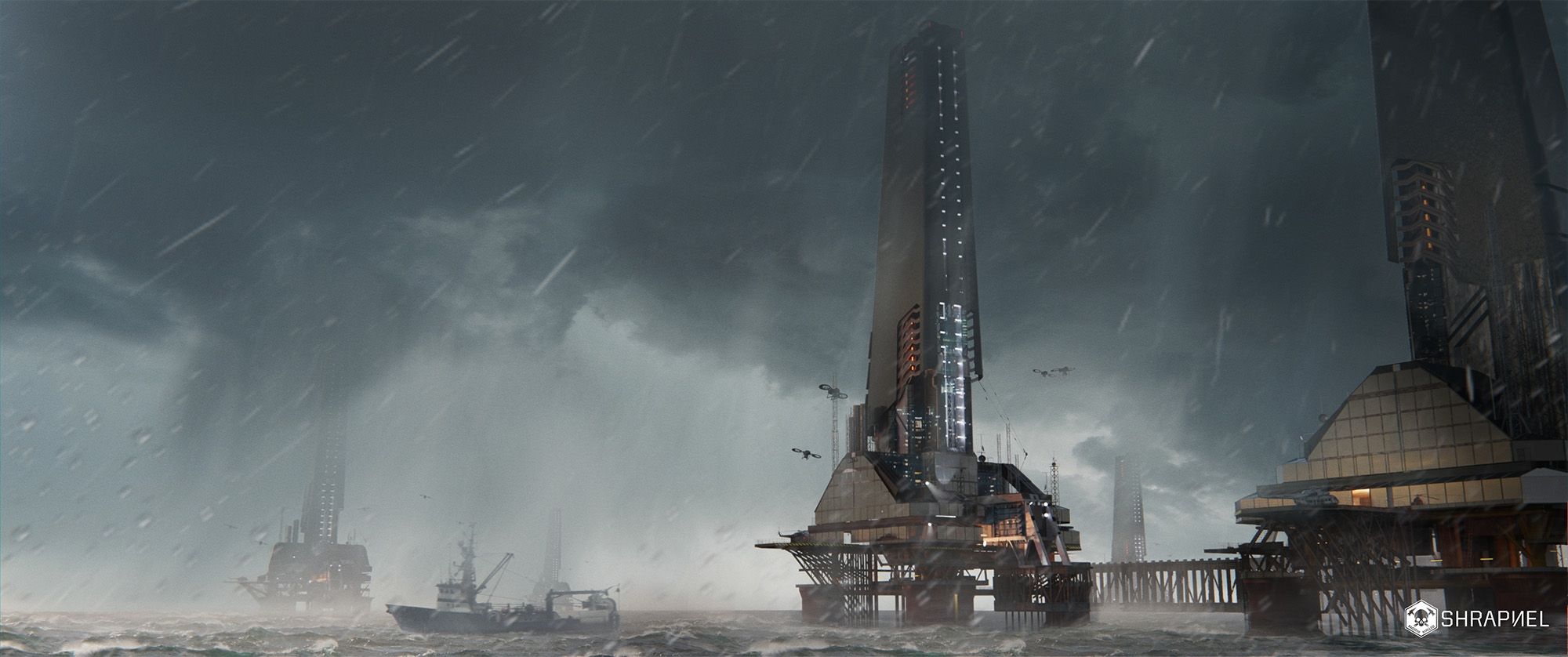 5. Shrapnel
Mark Long, the founder of Avalanche-based Shrapnel, says that developers who offer players the opportunity to make and "mod" games are likely to win. Their novel approach to the upcoming title includes a metaverse land component and map builder to put the power of game creation in the hands of players. Shrapnel is being built by Neon, an HBO Interactive spin-off with $17.5 million in funding.
---
Stay up to Date

Want to stay up to speed on the latest goings on in the metaverse and web3 gaming? Sign up for our biweekly newsletter Everyrealm Edition.