We chose oncyber to host the Everyrealm Collection gallery. Read on to learn more about the platform and how artists are using it to bring their collections to life.
---
NFT technology has revolutionized ownership of digital assets, creating new business models for artists and auction houses. Early on, however, creators were limited to social media platforms like Twitter and Instagram to put their work on display. Now we're seeing the rise of metaverse curation platforms like oncyber that function as high-fidelity galleries to showcase digital assets.
oncyber has a few key selling points that have attracted artists and popular NFT projects to host galleries on their platform.

Shareability - Galleries can be accessed in any browser with a simple URL.
Immersion - Collectors can link their digital assets directly in the gallery, allowing users to view metadata and even trade without leaving the platform.
Monetization - 3D architects who design oncyber spaces are able to sell their creations to other collectors as templates.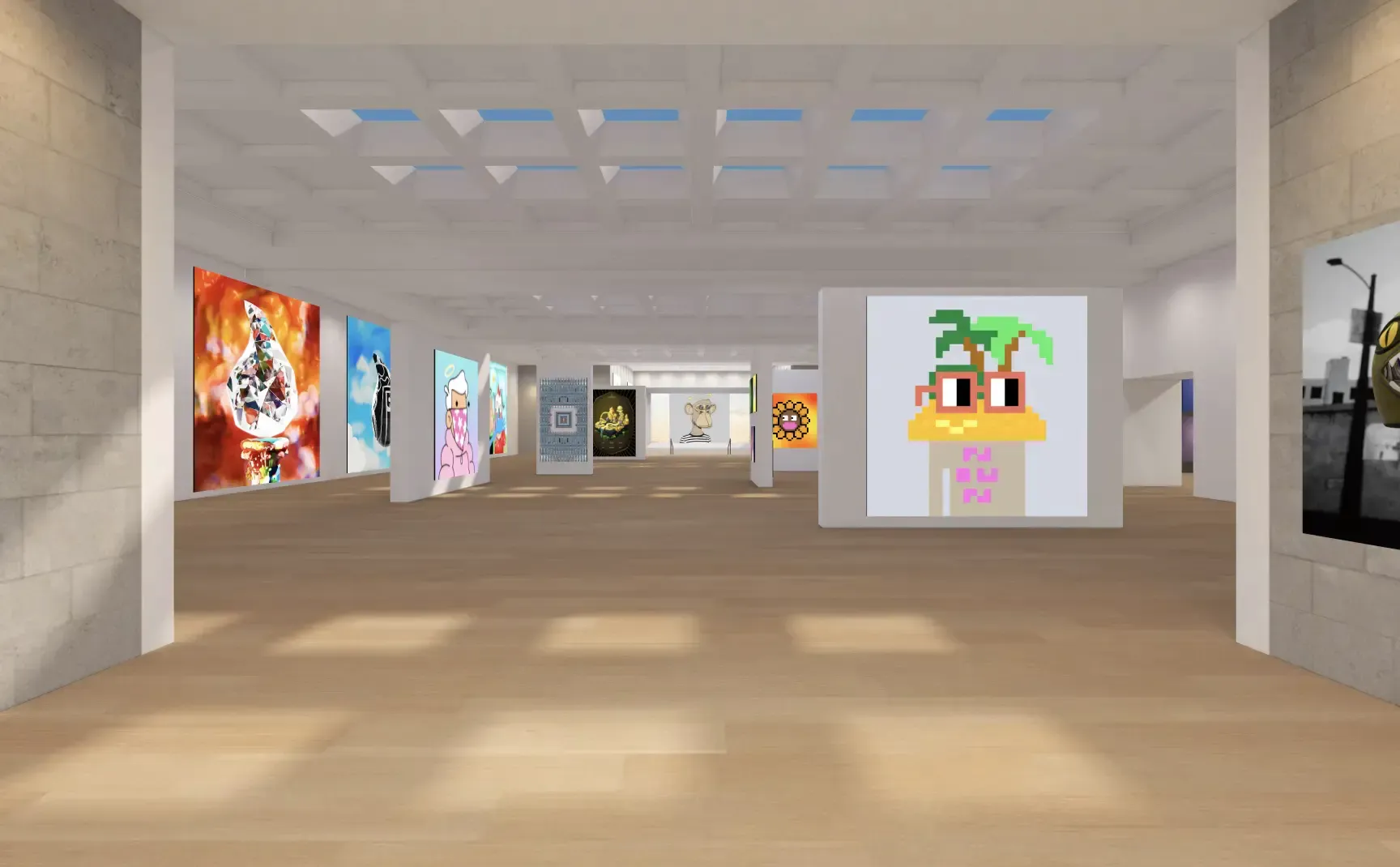 A snapshot of the Everyrealm Collection gallery
A Leader in Digital Art Curation
oncyber has art curation in its DNA. Rayan Boutaleb – the platform's founder – grew up in the art world and was an established curator of traditional fine art before catching the web3 bug and pursuing entrepreneurship full time.

A large part of oncyber's appeal lies in its accessibility. It features similar mechanics to platforms such as Spatial and Mona in that it allows users to publish virtual spaces or experiences for free.
This stands in stark contrast to some of the first mover metaverses like Decentraland and The Sandbox, where the path to owning a space requires purchasing it with real money in the form of tokens. Land scarcity and speculation are core aspects of those platforms' design scheme, whereas the newer generation of metaverse curation platforms trend toward free and open access.
---
Looking to get started on the platform? Here's a quick guide to bring you up to speed:

Navigating the oncyber Platform as a User
Want to give it a test run? Follow this link to enter our Everyrealm Collection gallery and view our holdings.
More galleries can be found on the oncyber website. On the homepage, click "EXPLORE SPACES."
From there, you can browse by "Trending Now," "Most Popular," and "Latest Spaces."
Galleries in oncyber
If you're a creator aiming to launch your own gallery, click "CREATE," and follow the prompts from there. The platform offers a wide range of customization, even down to setting a positional audio distance for NFTs that include sound.
You can access oncyber on desktop web browsers, mobile devices, and VR headsets. Most spaces are free to use, but some are limited edition spaces that require NFTs to own.
Avatar Customization
In oncyber, users have the option to use NFTs they own as their avatar, and requires them to connect a metamask or other wallet. Once connected, simply click your address in the top right and click "Edit Profile." Due to the platforms native NFT integration, all of your available NFTs will be automatically loaded in for you to choose from.
Notable Partnerships and the Future of the Platform
Some noteworthy individuals and projects that have partnered with oncyber for their metaverse experiences include Atari X Everyrealm Game Den, Punk 6529, World of Women, and Takashi Murakami's An Arrow Through HIstory.
The oncyber team sees themselves as a bridge between the 2D and the 3D world, and plans to build additional features to create more seamless experiences between curated spaces, and multiplayer features as well.
---
Check out the beautiful metaverse museum showcasing the Everyrealm Collection. Everyrealm Collection is an investment vehicle that acquires culturally important and potentially high-growth non-fungible tokens (NFTs) to be displayed in our beautiful museum in the metaverse. The collection includes NFTs in the categories of collectibles, art, gaming, utility tokens, sports, and real-world assets.